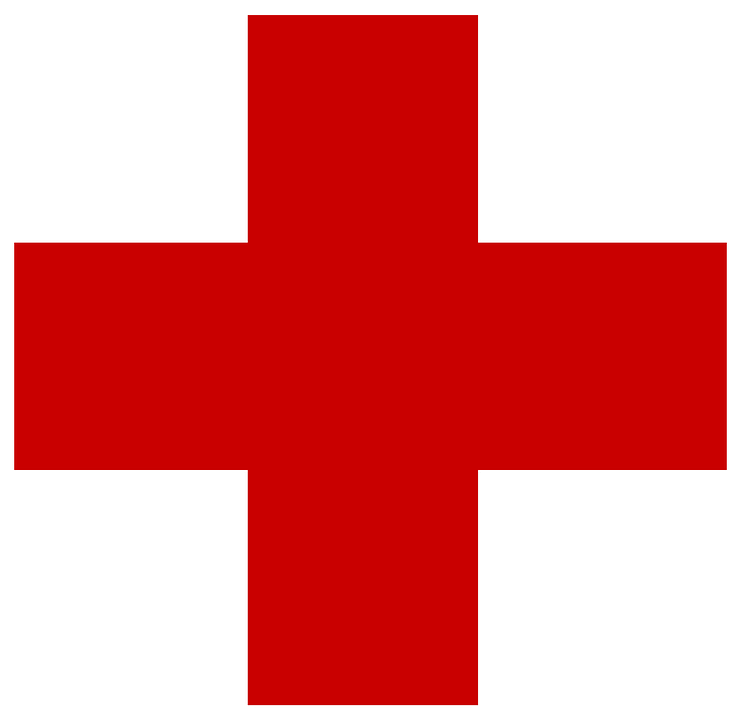 The Red Cross is an international humanitarian organization. Initially its field of activity was confined to looking after wounded soldiers in wars. They later broadened their activities to the alleviation of all forms of human suffering.
Almost all of the countries have branches of Red Cross which operate during times of war and peace. They operate and provide their aid regardless of color, gender, race, disability, etc. During times of peace, Red Cross is involved in providing first aid, preventing accidents, keeping drinking water free of any harmful chemicals, training nurses and midwives, looking after maternity and childcare centers, establishing hospital and blood banks etc. The organization operates on the fundamental principles of humanity, impartiality, neutrality, independence, universality, and unity.
The Red Cross usually focuses on three key areas: disaster response and recovery, development, and promoting social inclusion and peace.
Disaster Response and Recovery:
The Red Cross believes in urgent and immediate humanitarian response to disasters by being prepared in risk reduction. This not only saves lives but also is cost effective and builds resilience. Red Cross makes sure that their volunteers are present before, during, and after a crisis. Volunteers are trained to know how best to comfort and support those affected because they are also one of the affected people.
Development:
The Red Cross is active in health (including extensive HIV/AIDS programming), water sanitation, and food security. They are also into addressing the humanitarian consequences of climate change, urbanization, violence, and regular and irregular migration.
Promoting Social Inclusion and Peace:
The organization works on making sure that their fundamental principles are being applied on a practical level. They support the integration of disadvantaged people in their communities. They work to remove the bridge that divides people because of religions and cultures.
History
The Red Cross was founded in the year 1863 in Geneva by five men. It was first named the International Committee for Relief to the Wounded. It was later converted to the International Committee for Relief of the Red Cross. The emblem was a red cross on the white background.
In 1959, when Henry Dunant, a young Swiss banker, came upon a bloody battle scene in Solferino, Italy he was appalled when he saw that at least 40,000 men lay dead or dying on the battlefield without any medical attention. Dunant called upon the local people to form a committee and help the helpless.
When he returned to his homeland he called for a creation of national relief societies to assist those wounded in war and pointed the way to the future Geneva Conventions.
In the later years, the Red Cross organizations started adding more areas for which they devised up aid plans. As of now they have approximately 97 million volunteers and growing.
The author of this article Amita Vadlamudi, a former Computer Software Engineer likes to spend time volunteering in her community. Amita Vadlamudi also supports various charitable organizations including Red Cross which she believes does a very commendable humanitarian work.